marie.rassart@abyoo.eu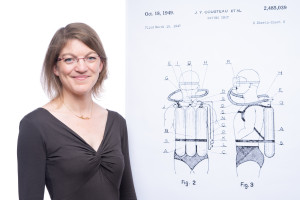 Post : Patent attorney
Qualifications
European Patent Attorney
PhD in Physics
CEIPI training about European patent and Intellectual Property rights
Experience
Marie has studied Physics at the University of Namur. She has completed a PhD in the field of Optics, more specifically on natural structural colorations. She acquired expertise in spectrophotometry, electronic microscopy and programming. During her PhD she participated in the European BioPhot program, including multidisplicinary teams (physicists, engineers, biologists and entomologists) from Belgium, France, UK and Hungary.
After her studies she started as a Sales Engineer at Hamamatsu Photonics, where she stayed for three years. She was in charge of the commercialization of specialized imaging systems such as high sensitivity cameras for luminescence and fluorescence applications, drug discovery systems, digital slides scanners, … . She then oriented her career towards Intellectual Property by joining Ion Beam Applications as a Patent Engineer. During four years she has been in charge of the patents portfolio of the four business units of the company : protontherapy, radiopharma, industrial applications (such as sterilization) and dosimetry.
She then passed the European Qualifying Examination, whereafter she naturally joined Abyoo as a European Patent Attorney.
Languages :French, English, Dutch
Main interests : scuba diving, zumba, reading